One minute you're nervously walking into your first ever pole class wearing your shortest, most daring sport shorts (which, it later transpires, are not actually tiny at all but are in fact the pole-world equivalent of Bridget Jones pants).
Before you can even say 'I did my first fireman spin', you're binge-watching Sarah Scott videos, taking Sunday Bumday pictures and stalking Natasha Wang on Instagram.
That's usually how it goes, right? The start of the obsession?
I know you can relate. If you're reading this, I'm willing to bet you've been through most of the same trials and tribulations as me. Let's call them 'a pole dancers rites of passage'. And, just for fun, here are 10 more I think you might find a little bit familiar too…
1. Learning to love your bruises (and the pain)
A collection of beautiful, awkward to explain, leg bruises is one of the very first things that identifies us as polers.
It unites us in a special way with all the other polers that have "been there" with those first climbing and pole sit bruises and separates us from the non-poling Muggles of the world.
It's not just circa-1994 Courtney Love legs that we have to endure. There's also DOMs, the permanent scabby "phoenix wrist" and the frankly hideous elbow grip burns.
But we learn to love them and show off each and every bruise, scrape and bump like a proud Mum on Facebook.
2. The bra sizing conundrum
Can someone please explain to my boobs that they are going about this all wrong? I want the cup size to go UP and the band size to go DOWN – not the other way around! Duh!
In pre-pole life, the development of an ever expanding back might have been cause for panic, but, you know what? We actually LOVE our widening backs. Because lats.
Anyway, who needs a Double D when you can do the shoulder mount to brass monkey to flying half flag combo?
3. Becoming sassy AF
Within weeks of starting pole, I noticed something special happening with my sassiness. It was getting sass on sass.
It's a true fact that the longer you've been poling, the shorter your shorts get. And that comfortableness with your own nudeness transfers into real life.
We get so used to being half naked at the pole studio, suddenly we forget all about our muffin tops, our cellulite and all that that pre-pole "bikini body" bollocks and finally become happy in our own skin.
Wearing booty pants and twerking around the house to Major Lazer's Bubble Butt when dinner guests arrive? Standard.
4. The poling and periods problem
Bloating, extra sensitive skin, hormones on rampage, feeling like your ovaries are doing wiggly legs inside your womb and bleeding like an open wound. It takes a special kind of beast mode not to just curl up in the foetal position nursing a giant jar of Nutella.
Periods do not mix well with ridiculously small pants and spinning around upside down on a pole… is the string of my Tampon showing? What exactly is the deal with my moon cup if I do an invert? …these are real period problems, people!
I love the new Bodyform advert, but if they really want to sell more maxi pads, they need polers in their next one. Nothing says "F- YOU menstruation" like doing a chopper in some metallic silver Bad Kitty Brazil Shorts during shark week.
5. Our neglected other halves
Ah, bless all the pole widows out there.
They thought our new pole dancing hobby would mean private dances and a cheeky new dimension to sexy time. But all it really meant was more time apart as we spend every waking hour at the pole studio, the rest of our free time un-interruptaby engrossed in pole videos and all we really need at the end of the day is a damn good shoulder massage.
6. Callouses: the love / hate relationship
Ah, the REAL sexy side of pole dancing – workman's hands.
It's a love/hate thing. We love that they help us to grip and we're secretly proud of the hours and hours on the pole that was needed to birth them. But having hands like The Thing from the Fantastic Four was never part of the plan. Pass the pumice stone, please!
7. Being the "strong" friend
All those muscles mean you're now the go-to-girl for house moving, jar opening and all manner of random manual labour chores.
But that's cool, we polers love a chance to show off our pole gains. Being able to give a surprisingly firm handshake is also an excellent way to catch mortgage advisors, interviewers and new acquaintances off-guard. Boom! Yah! Take that assertive hand shake, Mr Estate Agent.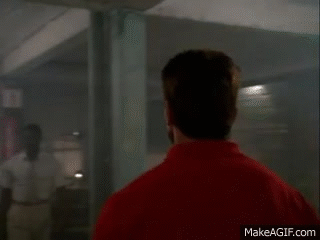 8. Parting with moisturiser
Farewell dedicated skin care routine! Thank goodness for Body Sorbet, is all I can say.
9. Keeping your pole alter-ego under wraps
Sometimes we gotta keep quiet about pole.
Whether it's because we're around people who just won't get it, or from fear of annoying our non-poling friends with our incessant pole chatter, sometimes we just have to hold back our inner pole demon.
And the struggle is real. It's REALLY hard not to talk about something when it's all you can think about.
When I first got my handspring, I was so excited that in answer to the usual "Hey, Neo, what's new with you?" at a meal out with friends, I proceeded to show everyone the video of my first ever attempt, followed by my successful attempt, explaining the whole back story of my training progressions and where I was gonna take it from here. When I'd eventually calmed down, I offered the appropriate "Anyways, what about you? What have you been up to?" in return. …and out came my friend's baby scan pic. Oh, way to reign on my handspring glory! ???? That really put my poling into perspective. I sometimes forget that actual, important real life things are happening outside our little pole bubble!
And then, of course, there's the drunken temptation to swing off anything even slightly resembling a pole which must also be kept strictly under lock. Avoid, avoid.
10. We finally found our tribe
But it doesn't matter that your non-pole friends can't relate because you made a whole new group of friends at pole class.
Their weird is the same weird as your weird. And that is the best kinda weird.
You feel like you found your place with the other pole weirdos who have seen every stretch mark, wobbly bit and dimply part of your body.
Vaginas have been flashed, butts have been touched, boobs have been put back in bras. There is a certain kind of closeness you get with your pole tribe that you'd just never get from a Zumba class.
What did I miss? Let me know in the comments! 🙂
Content on this website is provided for educational/informational purposes only. It is not a substitute for professional medical advice. You should consult your Doctor or Health Care Professional before doing any exercises or fitness programs to determine if they are right for your needs.